Obsession — "An idea or thought that continually preoccupies or intrudes on a person's mind."
-Oxford's English Dictionary
I'm so confused how it's already May! I feel like the year just started two weeks ago; it's flown by so quickly. Work picked up after the New Year and hasn't slowed down. I've collected a list of some of my favorite things from the beginning of this year.
1. Midnight Sun by Stephenie Meyer. I don't think I'm alone in this, but I was obsessed with the Twilight series back in 2007-2008. I actually read the original trilogy over Christmas break during eighth grade and I was transported back to then when I picked up Midnight Sun over this past "Christmas break." This new release has been long awaited since Stephenie Meyer said she was planning on writing it but then it was leaked back in 2008. I actually really enjoyed reading this one because she wrote it with a more grown-up voice (obviously, Edward is 117!) and it's way longer than Twilight. Edward tells his side of the story and gives a deeper insight into the lives of the Cullen clan and some of the tensions in the vampire community. If you're a lover of Twilight, then you'll definitely enjoy this!
2. Athleta Nighttime Bliss Tee and Short Set. I love wearing lightweight pajamas to bed so that I don't sweat or get overheated during the night. I bought this set from Athleta's new sleep line and I love it so much that I bought two different colors! It's made from Modal so it's super breathable and really comfortable. The light purple is a bit see-through so if you're looking for something more opaque, I would get the burgundy or black set!
3. Fekkai Technician Color Shampoo/Conditioner. I like to switch up my shampoo and conditioner every so often. The Fekkai products used to be my go-to shampoo, and recently, they redid their formulas and packaging. Since I get highlights, I figured I would try out the color version. The shampoo makes my hair really soft and smells great too! My hair feels super clean after using it and stays clean for at least two days. Ulta's coupons don't exclude Fekkai products so you can always get them on sale!
4. Kate Spade Phone Ring. PopSockets aren't really my vibe, but I love the functionality of one. Kate Spade has some phone rings that do the same job but are way cuter! The gold and cream ring looks super cute with my floral/gold phone case. I did have some issues with the gold fading, but the company's customer service was super great and sent me a new one since it was under warranty. I really like it and love that it makes it easier to stand up your phone while you're watching YouTube or Hulu. I definitely recommend this!
5. TikTok Tomato Feta Pasta. This pasta has been blowing up everywhere and I had to try it out. I follow this recipe here (plus this video from some of my favorite chefs on YouTube, SORTEDfood) and add a little pasta water to the sauce. It's such an easy recipe and doesn't take long to make. Of course, I had to get gluten free bowtie pasta so it tastes better than any other type of pasta. I make it at least once a week and it's definitely super yummy!
6. Nike Air Zoom Pegasus 37 Sneakers in White/Sunset Pulse. New sneakers were on my list of things I needed since my old ones were worn down on the bottoms. I've done a lot of walking during quarantine so a sneaker that would be good for walking. These feel like you're walking on clouds and have a lot of cushion. I got them in white with some hot pink accents; they're a great color for summer and make me look a little tanner than normal!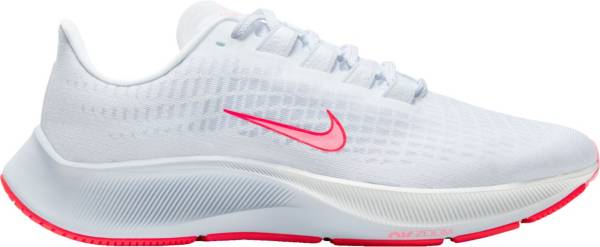 7. Avon True Romance Books. So when I was in the 5th grade, I was introduced to the Avon True Romance novels and fell in love with them. They're the teen version of Avon novels so they're super sweet first love stories. I recently found some at my local book resell store and bought some more on ThriftBooks.com so I could take a trip down memory lane with the books. There's twelve books from a bunch of adult romance novels, including my favorite Meg Cabot. Some of the books are still available for purchase on Kindle and others have been reprinted. If you're looking for some cute and easy to read love stories, check these out!
8. Makeup Eraser Mini 7-Day Set. I first was introduced to Makeup Erasers from a FabFitFun box, but the size wasn't my favorite. I was so glad when I noticed they had mini sets that were way smaller and it's nice to have a new one for very day of the week. It gives the illusion of using makeup wipes while being way better for the environment. Costco has had a great deal on a 7 day mini set, a mesh wash bag, and a normal size Makeup Eraser for the price of a normal size one!
9. Williams Sonoma Mini Mitt Set. I'm pretty sure between my mom and I, we have given a pair of these to almost everyone we know! I love to cook and make baked goods so I'm in the kitchen a lot. Normal oven mitts are so huge and can be difficult to use. These are perfectly mini and give a lot of dexterity when handling hot pans or dishes out of the oven. I personally have the slate/white pair and they match the rest of my kitchen décor wonderfully while remaining super functional. Also, for a Williams Sonoma product, they're pretty affordable. A set of two runs about $16 and one is about $8, which is what you pay for the larger ones from HomeGoods or TJMaxx. They definitely get a 10/10 from me!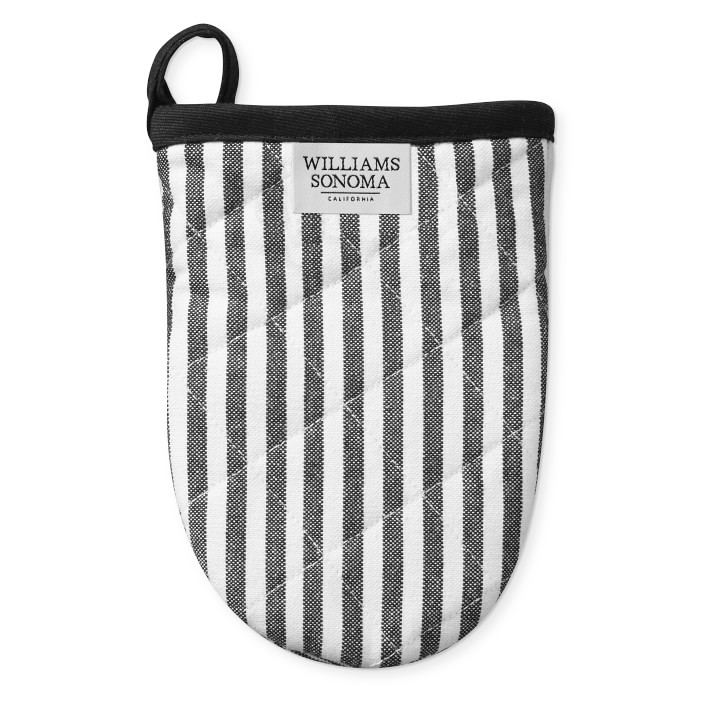 10. Fearless (Taylor's Version) by Taylor Swift. Here we are again, another Taylor Swift album and another throwback to 2008. Taylor has been killing it with new albums in the past year and a half. Of course, I bought her new version of Fearless on launch day, even though I have two versions of the original album (the OG and the Platinum version). I actually prefer Taylor's Version over the Big Machine Records version; I think Taylor's mature voice makes the new songs way better. The vault songs are awesome too! I really love idea of her releasing sons we've never heard or never heard an official version of on these new albums. I can't wait for the next release; what do you think is the next album she is going to rerecord??
I hope your year has been going well! Let me know what you've been obsessing over the past few months and I'll check them out!